National Bank of Greece: HFSF holding 40.39% at NBG
Under HFSF Law 3864/2010 (article 10, paragraph 2) the HFSF has the right to have one representative on each bank's board. The HFSF's Representatives are the Non-Executive Directors that are appointed by decision of the HFSF's General Council, to the BoD of each Bank and exercise the voting rights in the respective Board Committees on behalf of HFSF. The HFSF's Representatives are accomplished executives with extensive experience in the banking sector.
Through the Bank's Transformation Programme, NBG has clearly become a more agile Bank, a mobilized and motivated Bank that in a very brief space of time was able to respond effectively to the new conditions and needs demanded by circumstances – for its people and its customers. The core values of the new National Bank of Greece are fundamental to its vision: a bank that is reliable, a bank with a human face, a bank that values efficiency and the business and social goals of growth and development.
As a result of the recapitalizations in 2013 and 2015 NBG has entered into a revised Relationship Framework Agreement in 2015, amending the Initial Relationship Framework Agreement dated back in 2013 between HFSF and NBG.
In line with Greek Law 3863/2010 as in force, a HFSF Representative participates in the Bank's Board of Directors, as well as all other Board committees and in accordance with the amended Relationship Framework agreement between the Bank and the HFSF, the HFSF is also entitled to the appointment of an observer (without voting rights) to the Board of Directors as well as all other Board committees  of the Bank.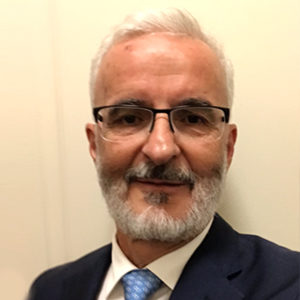 Representative:                         Periklis Drougkas
Early experience gained in Citi by undertaking executive roles in Branch Management, Product Development, Relationship Management and Marketing. Periklis' robust skill set was evidenced in numerous transformation projects, namely, "Branch Refinement", "Model Branch Banking", "Paperless Branch", "One-step Opening", "Citi-phone Banking".